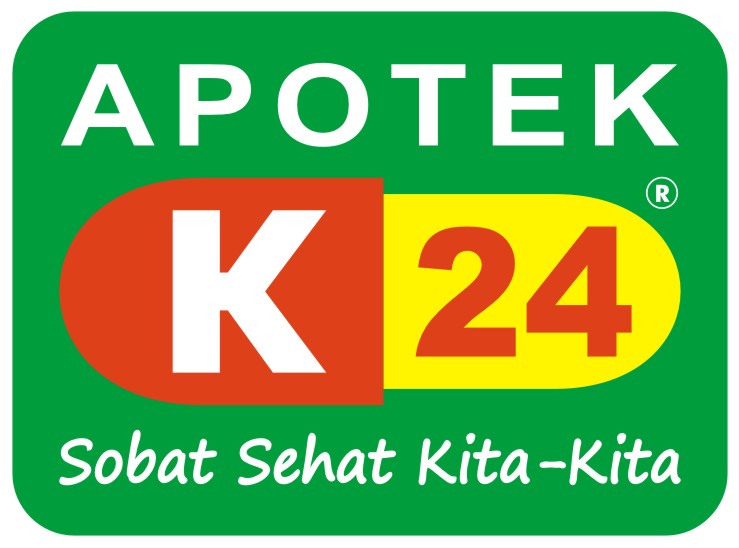 Rating :
Apotek K-24 Dapat Anugerah Jogja Marketeers Champion 2013
By marketing on 2013-07-20 12:56:58 with 6 Comment(s)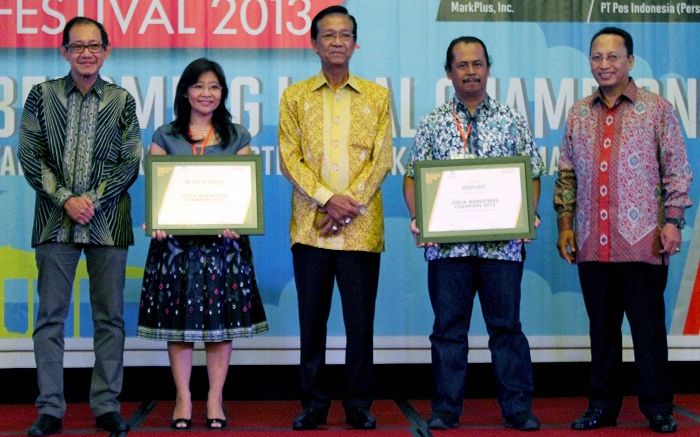 Hermawan Kartajaya, Komisaris PT K-24 Indonesia drg. Inge Santoso, Sri Sultan HB X dan Direktur Utama PT Pos Indonesia, I Ketut Mardjana foto bersama pemenang. Foto: Pramesthi R

YOGYA (KRjogja.com) - Wirausaha muda pemula, Rizal Kasim dari Ceraproduction.com terpilih menjadi Ikon Wirausaha Muda Pemula 2013 di Yogyakarta pada Indonesia Marketeers Festival 2013, di Royal Ambarrukmo Yogyakarta, Selasa (28/5). Rizal Kasim juga berkesempatan untuk mengikuti kontes nasional Marketeers Youth Startup Icon 2013 di Jakarta, Desember mendatang.

Acara yang baru pertama kali diselenggarakan di Yogyakarta ini mengusung tema 'On Becoming Local Champion' dan menjadi ajang bertemunya para juara pemasaran dari perusahaan swasta, BUMN, dan sektor pemerintahan di DIY.


Kegiatan ini juga menghadirkan pakar-pakar marketing untuk mengupas strategi dan evaluasi marketing agar perusahaan internasional, nasional dan lokal yang ada di Yogya bisa menjadi The Local Champion. Hadir pula PT Pos Indonesia yang menjadi juara nasional perusahaan BUMN dalam melakukan turn around.
Pada kesempatan itu, dianugerahkan Jogja Marketeers Champion 2013 yang diberikan kepada juara lokal (individu, bukan perusahaan) yang memiliki reputasi, gebrakan pemasaran yang luar biasa, dan prestasi yang terus melambung di kancah dunia pemasaran Yogya. Penghargaan diberikan tim editor Majalah Marketeers bersama MarkPlus, Inc.


Para pemenang untuk kategori Financial Services Industry adalah Bambang Setyo Pranoto (BPD DIY) dan Tri Bowo (BPR Bhakti Daya Ekonomi). Kategori Communication, High-Tech & Media dipercayakan pada Indra Dwi Haryadi (Telkomsel). Sedangkan pemenang kategori Automotive, Transportation & Logistic yaitu Darmawan Tjondrodihardjo (Astra International - HSO Jogja), Fatrijanto (Nasmoco).


Kategori Healthcare, Pharmaceutical & Consumer dimenangkan Anoor Arief (Dagadu), Gideon Hartono (K-24 Indonesia), Hamzah Hendro Sutikno (Mirota Batik). Sementara kategori Resources & Utilities dimenangkan Rahmad Edy Cahyono (Madu Baru). Untuk kategori Goverment & Public Services dimenangkan Haryadi Suyuti (Walikota Yogya).


Gubernur DIY Sri Sultan Hamengku Buwono X mengungkapkan, festival ini diharapkan bisa menjadi media yang membangun interaksi, proses ide dan pengalaman, khususnya dalam strategi marketing.


"Untuk itu, saya mengajak teman-teman untuk betul-betul menjadi local champion. Local champion bukan berarti jago kandang, tapi secara nasional harus mengenali daerah masing-masing," tambah Founder & CEO MarkPlus, Inc, Hermawan Kartajaya.

http://krjogja.com/read/174391/local-champhion-bukan-berarti-jago-kandang.kr

Related Post
List Comment
Displaying 1-6 of 6 results.
Online Support
Franchise sales
Silakan hubungi kami kapan pun